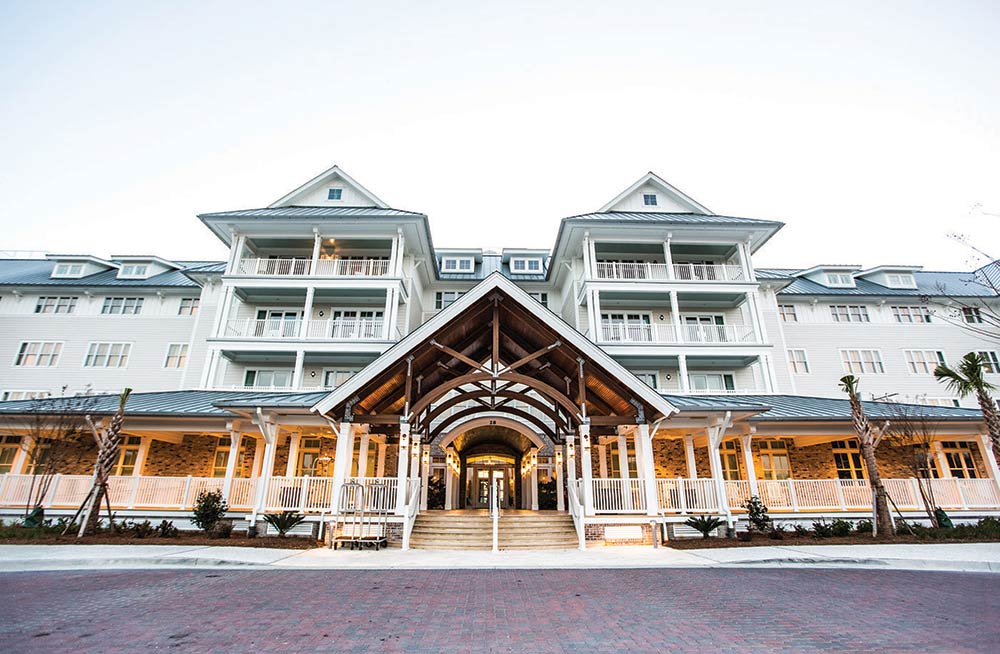 What better way to celebrate Valentine's Day with your special someone than to embark on a romantic weekend getaway? A sojourn to Paris, Kingston, Venice or Kyoto may be out of the question, but with the Lowcountry's abundant portfolio of charming inns, cozy bed and breakfast lodgings, waterfront resorts and boutique hotels, Mount Pleasant residents need not travel far to celebrate the holiday of love with élan.
The favored ingredients for a romantic weekend getaway vary from couple to couple and may include cuddling in front of a fireplace, sipping champagne, reciting love poems, swimming in a heated pool, living it up at a lively bar, strolling down cobblestone streets, devouring oysters on the half shell, attending a play, riding horseback, perusing art, shopping for antiques, savoring Belgian chocolate, listening to jazz, exploring historic sites, kayaking a river, inhaling the scent of freesias, experiencing nature close up. Or perhaps a kaleidoscopic mix of a few of these activities and even more.
To whet your appetite, we present a selection of six properties in, or just a short drive from, Mount Pleasant. Amenities vary at these enchanting Lowcountry venues as each delivers its own version of a romantic weekend.
Hotel Bennett Mansfield Plantation Bed and Breakfast The Inn at Middleton Place The Vendue The Inn at I'On The Beach Club at Charleston Harbor Resort and Marina
By Frances J. Pearce