Charleston, South Carolina
Bar Harbor, Maine
Vail, Colorado
Scottsdale, Arizona
San Franciso, California
San Diego, California
Outer Banks, North Carolina
New Orleans, Louisiana
Las Vegas, Nevada
Key West, Florida
While each of these beautiful spots in the United States certainly deserves kudos as a wedding destination, we happen to be partial to the Charleston area, including Mount Pleasant and the beaches. Charleston and Mount Pleasant offer the perfect location for brides and grooms – plus their entire guest list – to be immersed in a combination of history, progressive culture and beach lifestyle.
What do we mean by progressive culture? Well, despite the fact that Charleston is also riddled in romance (and you can most certainly walk the cobblestone streets and go for a carriage ride), there is plenty to check out that is of the modern era. A number of tech companies have recently relocated to Charleston; a number of innovative restaurants and cocktail establishments open their doors to throngs of fascinated foodies; and a number of events, both artistic and business, happen regularly, offering inspiration and opportunity to locals and visitors.
But if you're looking for that historic, romantic "Old Charleston" feeling, you'll find it just as well. The peninsula is one of the most historic spots in the nation, and if you love classic architecture steeped in history, you'll certainly find it in downtown Charleston. Old Village in Mount Pleasant is another spot to get the "Old South" atmosphere,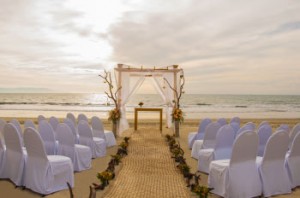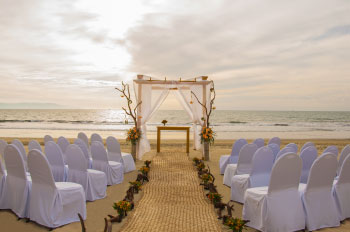 and East Cooper has its own restaurants, shops and attractions – not to mention reasonably priced lodging.
For the beach-bum bride, take your pick from Charleston's three beaches: Sullivan's Island, Folly Beach and the Isle of Palms. Each one has its own character and is sure to please a bride who wants to say her vows by the sand and surf.
So, whether you are looking for a chic, city wedding, a beach wedding or a wedding with historic South touches, Charleston is one of the best destinations to choose when you say "I do." Plus, you're guaranteed to make your guests happy – everyone loves a trip to Charleston, South Carolina!