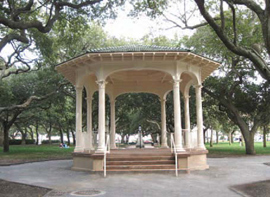 Charleston offers several outdoor options. One popular spot for wedding ceremonies is the recently renovated gazebo at White Point Gardens on the Battery. Tucked amid moss-draped oak trees, it is perfect for small weddings. Another beautiful spot is the Waterfront Park on Concord Street, with its welcoming pineapple fountain and scenic views. Other city parks include Washington Park on Broad Street and Hampton Park, which is located near The Citadel.
To use any Charleston city park for a wedding or other event, you must file a permit request at least two weeks before the date of the event. The permit will be issued once the appropriate fees are paid. The limit for all parks is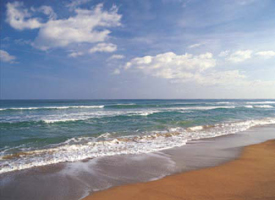 25 people. More information is available at www.Charleston-SC.gov.
Many couples choose the Atlantic Ocean as the backdrop for their wedding. Folly Beach allows ceremonies anywhere on the beach, and no fee or permit is required for weddings with 25 or fewer guests. A free party permit is required for weddings with more than 25 guests. More information can be found at www.CityOfFollyBeach.com.
Beach weddings are permitted on the Isle of Palms and Sullivan's Island, but it is important to check local laws. For example, on the Isle of Palms, vendors such as photographers are required to have a business license.