What better way to celebrate Valentine's Day with your special someone than to embark on a romantic weekend getaway? A trip to Paris, Kingston, Venice or Kyoto may be out of the question, but with the Lowcountry's abundant portfolio of charming inns, cozy bed and breakfast lodgings, waterfront resorts and boutique hotels, Mount Pleasant residents need not travel far to celebrate the holiday of love with energy, style, and enthusiasm.
THE BEACH CLUB AT CHARLESTON HARBOR RESORT AND MARINA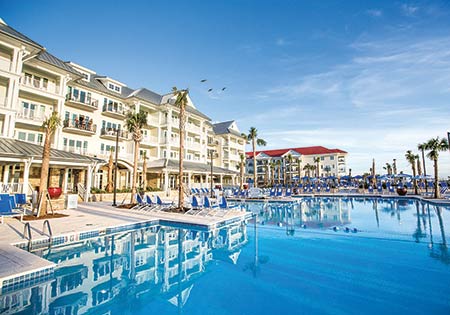 Located at Patriots Point in Mount Pleasant, The Beach Club is the newer of two hotels that form the core of the Charleston Harbor Resort and Marina complex. The Beach Club offers spacious rooms, each with its own fireplace and soak tub. Most rooms have balconies with rocking chairs and a harbor view.
The Resort's Charleston Harbor Fish House restaurant serves breakfast, lunch and dinner, concentrating on seafood dishes and other delectable fare with an emphasis on locally sourced ingredients. In-room dining is also available. The Beach Club's swimming pools are open year-round. Guests can schedule couples massages in-room or at the intimate Estuary Spa and hotel staff can arrange babysitting for guests with accompanying children. The USS Yorktown and USS Laffey are within easy walking distance and the water taxi and shuttles are available to transport guests across the harbor to downtown Charleston. Best of all, guests have access to the resort's private beach.
By Frances J. Pearce