What better way to celebrate Valentine's Day with your special someone than to embark on a romantic weekend getaway? A trip to Paris, Kingston, Venice or Kyoto may be out of the question, but with the Lowcountry's abundant portfolio of charming inns, cozy bed and breakfast lodgings, waterfront resorts and boutique hotels, Mount Pleasant residents need not travel far to celebrate the holiday of love with energy, style, and enthusiasm.
THE INN AT MIDDLETON PLACE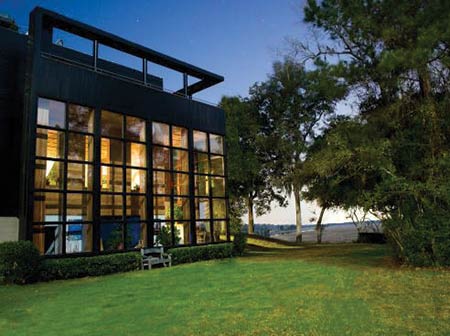 Valentine's Day weekend reservations for rooms at The Inn at Middleton Place usually fill early in January, according to Abigail Martin, general manager. Located off Ashley River Road between Charleston and Summerville, The Inn perches on a bluff overlooking the Ashley. Next door is Middleton Place, home to America's oldest landscaped gardens, where in February camellias and azaleas vie for attention.
The architecture of what remains of the 18th century Middleton Place house is decidedly old world, while in contrast that of The Inn is modern and minimalistic. The Inn's Romantic Getaway package includes dinner for two and wine at the Middleton Place Restaurant, a filled picnic basket for two and admission to Middleton Place's house, gardens and plantation stableyards. Pet friendly, The Inn property contains four-and-a-half miles of walking trails. Kayaking and horseback riding are available for an additional fee. "The Inn offers an awakening to your senses," Martin said. "Nature is right outside."
By Frances J. Pearce