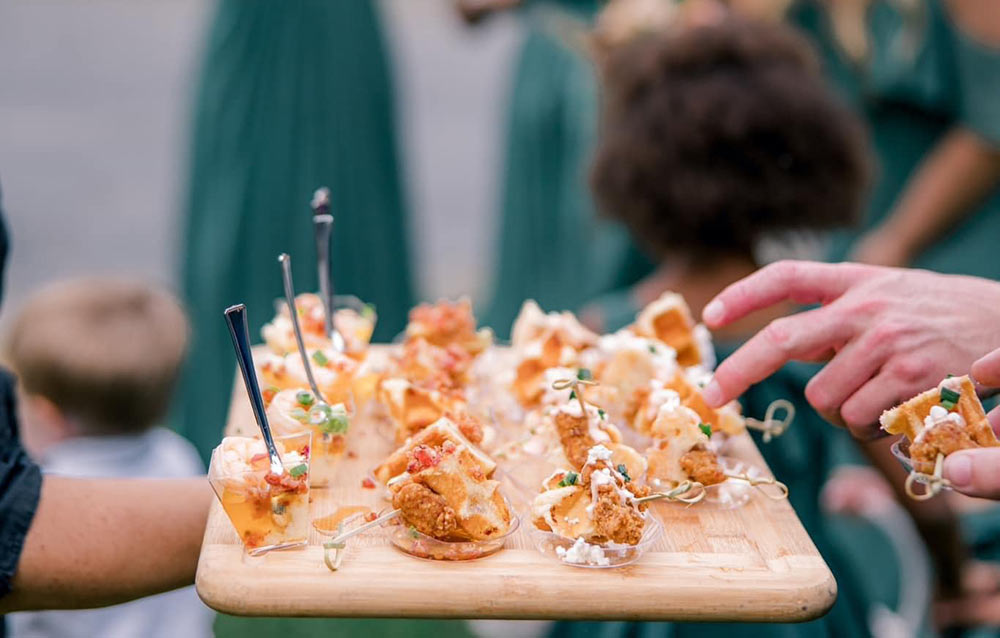 Let's face it, when planning any event, food is important. But when you are planning the most important celebration of your life, food is everything. That's why you should entrust your catering needs to someone who knows the ins and outs of wedding catering and will deliver food that your guests will rave about for years to come.
MORE: Trish Sams on Charleston Women Podcast (below)
Trish Sams, founder and lead chef at Southern Bear Catering, is a Lowcountry lady with a passion for "making lifetime memories" through food. As her company name suggests, Sams' culinary creations exude Southern charm, welcoming your guests to South Carolina. With dishes like shrimp and grit shooters, pimento cheese bites and barbecue sliders, your event is sure to impress. As if the food isn't impressive enough, her one-of-a-kind presentations seal the deal.
One of the things that Southern Bear Catering does differently is their "no event is too big or too small" policy. Whether you are looking for an intimate dinner party, a backyard barbecue or an elaborate wedding weekend, Sams has you covered. Additionally, SBC doesn't have a "take it or leave it" approach when building your menu. She will take the time to sit down with you to curate your choices.
Sams loves people as much as food. You will instantly feel concerns melt away when you make your first call. Do yourself (and your guests) a favor, and rely on Southern Bear Catering for unforgettable food. Bon appétite!
For more information, visit SouthernBearCatering.com.
By Katie Finch
Trish Sams, Southern Bear Catering on CW Podcast