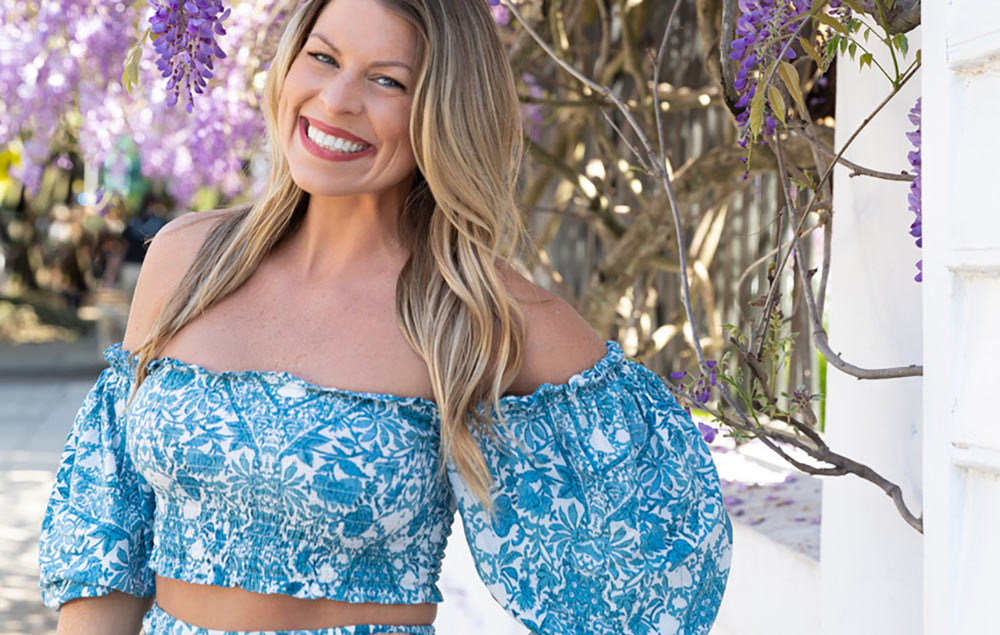 The Charleston area is a popular place for hosting bachelor, bachelorette and engagement parties. It also happens to be a prominent wedding destination. The beautiful scenery, walkable beaches, friendly faces and rich history move the Lowcountry into the spotlight at the altar year after year. Capturing the joy and beauty of any celebration is essential to remembering that special moment, and this area —being so photogenic — makes an ideal backdrop. Photographer Aleece Sophia has a bright, vibrant and clean approach to bringing it all to life on your most important day. She remarked, "It's timeless."
Establishing a solid relationship between the photographer and the bride and groom is paramount to Sophia. The first step in her process is to get to know the couple on a personal level, which will only enhance the quality of their photos.
"By the time the wedding is here, the relationship I have with the bride and groom is well established," said Sophia. "I have always been interested in how the two came together. What's their story? Building a relationship and trust are key between the couple and myself. By the end of their big day, it feels as if I've also gained two new friends."
A bride and groom typically book anywhere from nine months to a full year before their wedding day, and a photographer factors big into the event coordination. "The top three things most couples will book right off the bat are the venue, a wedding planner and a photographer," remarked Sophia. "Once you lock those three important things in place, then everything else will follow."
Sophia is on the journey with the couple from start to finish. The engagement announcements, "save the date" cards, showers and rehearsals are all important moments to document before the big day. It is during this time that the relationship between the couple and photographer grows even stronger.
By the main event, Sophia is ready to capture the most intimate and enduring moments for bride and groom, all while allowing them to enjoy their ceremony to the fullest. Sophia will sit down with her clients and structure the entire wedding day ahead of time. This eliminates surprises and establishes an agreed upon flow for the day's proceedings, creating a stress-free experience while forever moments are captured with precision. She serves as the main photographer on the day of the wedding, though she also brings a second photographer and an assistant with her. The goal is to ensure that the day goes smoothly, everyone is comfortable and that no moment is missed.
To learn more about Sophia's vibrant style, follow her on Instagram @aleecesophia_weddings. Once you meet the personable face behind the lens, so knowledgeable about her craft, you'll truly be sold. You've found the perfect way to capture this unforgettable but fleeting moment, forever.
For more information, visit AleeceSophia.com.
By Maurice J. Frazier