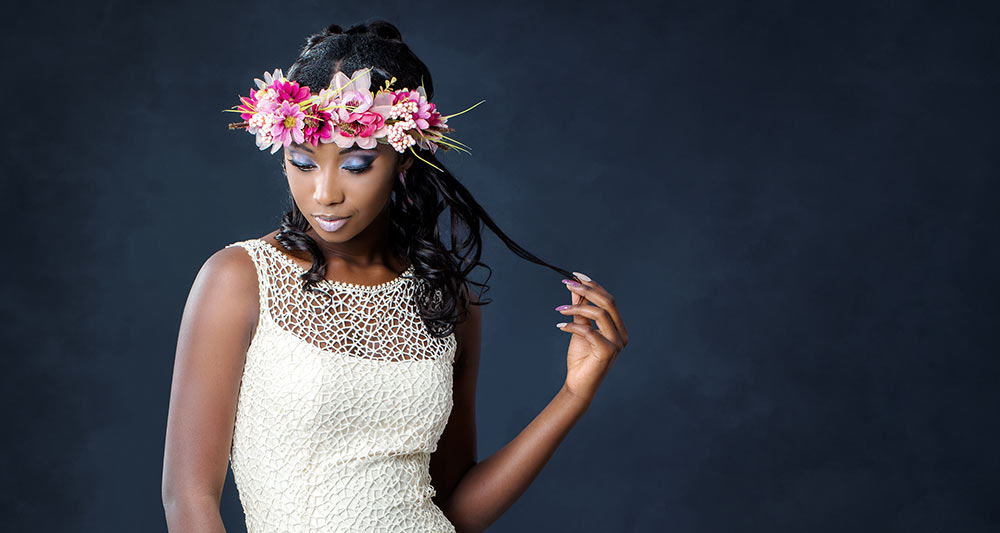 Every little girl dreams of her wedding day — the elegant wedding cake with dozens of layers, the perfect venue decorated with gorgeous flowers and, most importantly, the show-stopping wedding dress like they've seen in the movies. Considering the distinct charm and year-long perfect weather Charleston has to offer, it is no surprise brides have come from near and far to tie the knot in this picture-perfect city. Perhaps that's why the area is also the home to many high-end wedding dress boutiques.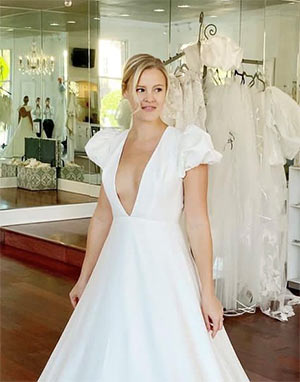 With spring and summer weddings planned, we enter the season for wedding dress shopping. Many brides are pondering the seemingly impossible question: "Which wedding dress do I pick?"
White on Daniel Island (Jodi Moylan)
As far as trends go, Jodi Moylan from White on Daniel Island said, "In the last year or so, we have seen a lot of trends making their way back into the mix!"
One trend that has been turning heads is the puff sleeve trend, which gives a fun touch to any classic gown. Other brides lean toward a more elegant and simpler look with a slip dress, sometimes incorporating slits or corset bodices to add a touch of character while sticking to an overall clean look.
A new trend that has started to gain popularity is choosing different textured fabrics instead of incorporating lace in the dress.
Verità. A Bridal Boutique (Jessica Kiss)
Jessica Kiss, owner of Verità. A Bridal Boutique, even saw gowns with black lace detail when she went to the National Bride Market in Chicago. Clearly, there is not just one style appealing to brides.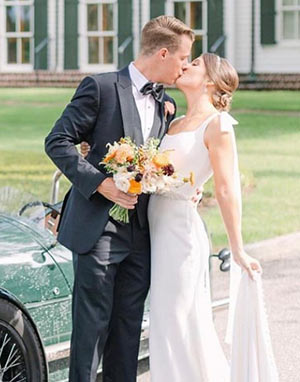 Janet Culp from Gown Boutique of Charleston commented, "We have a really wide array of brides in the Charleston area, given how transient this area has become. We see trends from all over the area, and we are able to cater to all these looks."
Even each boutique owner has her own signature style. Moylan is drawn to a simpler look and says she often designs silhouettes with beautiful fabrics. She's proud of a recent square-necked, low-backed dress covered in buttons. On the other hand, Kiss is attracted to all things sparkly. Meanwhile, with all the styles circulating her boutique, Culp said choosing a favorite dress in the store is like asking someone who their favorite child is — impossible to answer. Each owner is attentive to the variety of brides out there and makes sure that there is a dress that will speak to anyone who walks in their doors, despite their particular affections.
Gown Boutique of Charleston (Janet Culp)
Another factor pertaining to choosing a perfect dress is the weather. Even though sleeves are a common choice today, Culp said that many brides in Mount Pleasant opt out of them since it is hot for the majority of the year. Moylan explained that fabrics such as chiffon, tulle and organza are always a go-to for summer weddings, whereas thicker fabrics like silk mikado, heavy satin and faille are more popular for weddings in colder months.
Brides also pay attention to the kind of venue they've chosen to house their special day. Many couples choose to get married on the shore of one of Charleston's beautiful beaches. Culp said these brides tend to "want gowns that are light and airy with shorter trains." Although they may still choose to incorporate sparkles or lace, they tend to keep the dress as lightweight as possible. Brides who choose to get married in one of the grandiose historic churches often select dresses that are more dramatic to match the setting.
Culp stated, "The looks will range from classic Charleston lace and clean gowns to gowns that have a lot of sparkle and bling."
Although the time and place of the wedding will influence the brides' decisions, the most prevalent deciding factor is always personal style.
Kiss offered, "Our golden rule is, don't try to match your venue — match you! In other words, we sometimes have brides who are concerned with finding a dress that goes well with their venue, but we always advise them to wear whatever they feel most beautiful and like a bride in, then style the venue around the dress."
A woman's wedding is arguably the most important day of her life, and it is her time to be selfish, even in light of the current trends. Everything from the venue to the dress should reflect what makes her feel special, and the bridal boutiques in the Charleston area. find joy in doing their parts to make that happen. They hope to work with the brides to make childhood dreams and fairytale visions their realities.
By Madison Broach