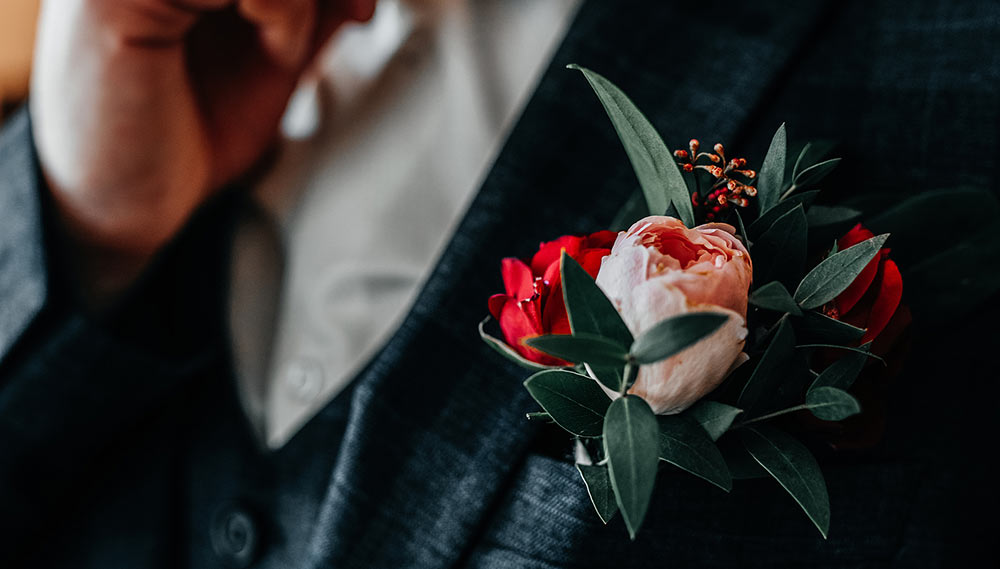 First comes the proposal, then the excitement and finally…the price tag. The wedding industry suffered a significant setback during Covid, but 2022 has brought a major resurgence. According to wedding planning website The Knot, the average cost of a wedding in South Carolina is $26,000, though Charleston comes in a bit above that figure. Because of this, it is important to understand what goes into planning the wedding, what the local price points are and where to begin looking. Luckily, we've got you covered.

From intimate weddings to large parties, Mount Pleasant Magazine has the scoop on the trends leading into the 2023 wedding season. Mount Pleasant offers everything a bride could possibly seek for her dream wedding, including venues with picturesque views, culinary choices, top-tier event planners and coveted photographers. Some of these options support the local culture and economy in Mount Pleasant, which just puts the topper on the cake. Featured here are some great places to start your search, begin planning your budget and realize your dream.
The Planner:
You might require a comprehensive wedding planner, but more and more people are opting for "day of" services to meet their needs. Direct my Day wedding coordination, located in Mount Pleasant, provides both out-of-town and local brides the opportunity to bequeath all day-of services to a professional to ensure smooth flow. This option allows brides to save money by planning most of the event ahead of time on their own or with family. Then when the big day arrives, a director is in place to relieve the pressure.
If you are a bride who desires planning for the entire event, check out Goldbug Events on page 43. Those with larger parties, a lot of transitions or specific requirements often use a planner throughout the process. Be sure to schedule ahead if this is your route, as planners book quickly.
The Food:
Let's be honest, food will always be a high priority for guests. Local company Dish & Design has been catering Lowcountry events since 1999 and continues to see changes. Owner Anja Stief is now seeing requests for active chef stations and extended cocktail hours, along with incorporating more local vendors and products.
"People want to invest more time in their guests and time spent together," said Stief. She attributes this to a post-Covid trend. Stief also reported an increase in late night snacks and "after-party" options. There's some "food for thought."
The Cake:
Technically cake is food, but we like to dedicate a little more attention to the wedding cake. Known as the sweetest place in the neighborhood, Bakies at I'On, located in Mount Pleasant's I'On community, provides brides with amazing options for cake size, filling, type and icing for the traditional or maybe not-so-traditional cake. With cake-cutting photo opportunities, a sweet centerpiece from Bakies is sure to be "Instagrammable." Other options for the non-traditional sugar seekers include custom cookies or pastries.
The Bar:
It is no secret that weddings often have a bar option for their guests. Thankfully, local company Bottles Beverage Superstore offers bulk purchases and keg options to help reduce the bar tab. Additionally, private bartenders can be hired to craft a signature or welcome cocktail to guests to provide yet another unique and more budget-conscious option.
The Photographer/Videographer:
You're documenting the best day of your life so it's worth locating a photographer that brings a sense of calm to an already stressful day. Most brides are opting to interview or meet with the photographer or try them out for engagement photos before deciding on the best fit. With trends of a "first look" still popular, which allows a more intimate moment for the bride and groom, feeling comfortable with the photographer is a must. Look for rapport above all else.
Videographers are now also becoming more the norm. With the increase in social media platforms being a part of the big day — including TikTok dances and Instagram reels — brides and wedding parties typically choreograph their entrances, which must be captured on camera. Local options like The Charleston Media Company and Vive Media often book out early but provide more of a story than just a picture.
The Venue:
None of the above will matter unless you find a great place to hold the wedding. Generally, brides will choose their wedding date based on what the venue has available, coupled with the time of year they have in mind. Opting for an outdoor wedding, nestled under the oaks at Boone Hall Plantation or on the water at Alhambra Hall, will evoke the Southern aesthetic for which the area is known. More intimate options on the beach or at a smaller venue are still beautiful for a budget-friendly affair.
Ultimately, weddings in Mount Pleasant are magical, no matter the shape or size. The pluff mud, the towering oaks, the incredible food, the views and the local talent explain why people are flocking here to get married. There is a place and opportunity for everyone to get married in Mount Pleasant. Now all we need is to add the groom!
By Barbara Skidmore