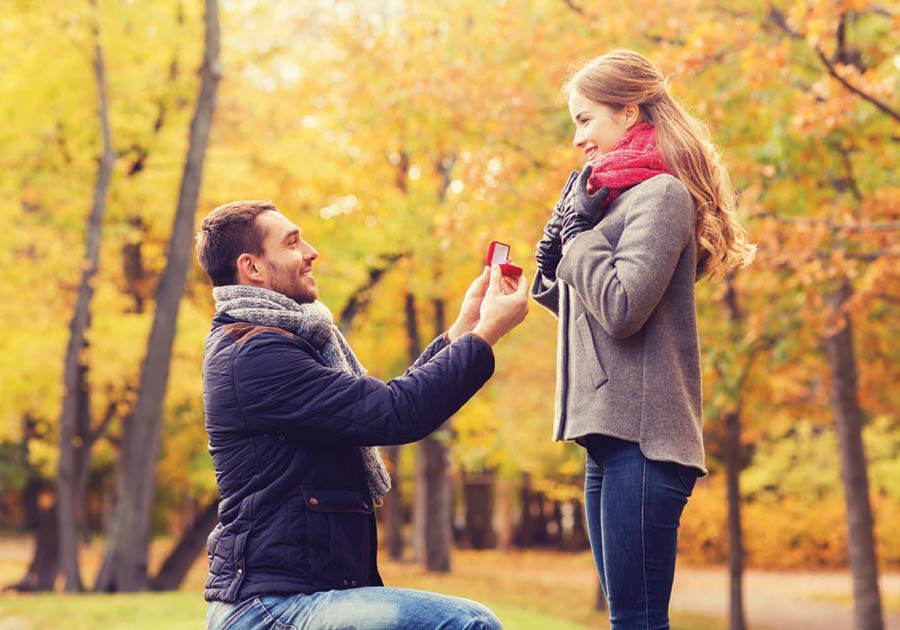 When it comes to wedding proposals, elaborate gestures have surfaced in recent years. From popping the question minutes before skydiving from an airborne helicopter to getting down on one knee in close proximity to a potentially active volcano, grooms go to great lengths to make sure the setting is just right. The engagement ring, like the proposal, should be just as memorable.
Bands of gold with pear-shaped diamonds are occasionally hidden beneath a sweet dish of crème brûlée, or sometimes they are tightly fastened to the collar of a fluffy puppy. However they are delivered, in whatever carrier they come, their elegance, design and wow-factor should always leave a lasting impression. We reached out to several Mount Pleasant retailers who specialize in delivering the very best options to soon-to-be-engaged clients. From the glimmering traditional to the arty out-of-the-box, these purveyors of sparkle offer it all.
DIAMONDS DIRECT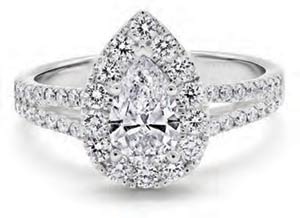 "We are seeing customers move back toward the traditional looks but with a modern twist," said Ayelet Gilady, general manager at Mount Pleasant's Diamonds Direct. "More and more customers are asking for vintage-inspired designs with fancy-shaped diamonds like marquise, pears and ovals that give rings an heirloom feel. Round diamonds will always be popular, but incorporating various colored metals and interesting designs can also give customers a one-of-a-kind look."
Gilady advised those who are going to pop the question to do their research beforehand. In today's world of apps and social media, it's likely that future brides will leave a cyber breadcrumb trail sure to lead right to their ideal ring.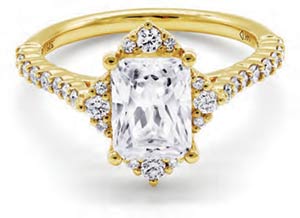 "Check her Pinterest boards and talk with her friends or family," said Gilady. "Ultimately, what's most important about this milestone is the lifelong commitment to each other, but, chances are, the future bride's friends and family have some insight on her dream ring. Also, with a 60-day return policy, if for some reason she doesn't love the style you chose, we're happy to walk her through the process of selecting her own ring."
Since opening in 2015, this elegant showroom has brought a variety of styles to the Lowcountry – making lavish adornments accessible to all.
"Our goal is to make sure that luxury is provided in the experience, not in the price point," said Gilady. "We know that this is one of the most important purchases people will make, and, no matter what your budget is, we want you to be treated like royalty when you walk through our doors."
Charleston's balmy climate truly makes the wedding season year-round, keeping Diamonds Direct full of folks soon-to-be walking down the aisle.
"It's always humbling that people choose us to be part of their biggest moments in life," said Gilady. "We love to see people's love grow from the engagement through anniversaries and all the future moments to come."
LOY HARN JEWELERS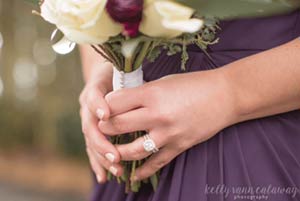 "For the most part, we are seeing a high demand for custom design – which is our specialty," said Keenan Harn, co-owner of Loy Harn Jewelers. "A few other trends that we are seeing are the return of a simple solitaire setting. Rose and yellow gold are making a comeback, and alternative diamond shapes, like marquise and pear, are coming back. Round, oval, emerald and cushion still remain as the most popular shapes."
Loy Harn Jewelers has added much sparkle to the fingers, wrists and necklines of local celebrities, bloggers and Instagram influencers, but it's how this family-run business treats everyone who walks into the Wando Crossing shop that really solidifies them as a premier business.
in choosing or creating the perfect engagement ring," said Harn. "We know that walking into a jewelry store can often be intimidating and that in some stores it can feel like you are walking onto a car lot – being worked over and pressured into a sale that isn't what you wanted."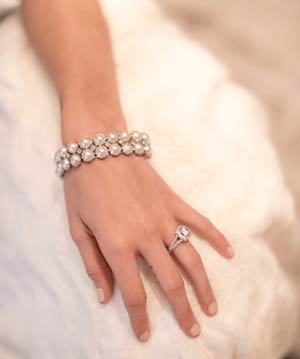 A fixture in the Lowcountry, with a showroom that's been open since 1980, it's not uncommon to find multigenerational clients rocking the rocks from Loy Harn. Grandmothers, mothers and daughters can all find something in this shop that suits their evolving styles.
"We treat our guests as family and have always guaranteed no-haggle, best price," said Harn. "We take our time to double check the internet and other sources to make sure that we are offering the most competitive prices on the market. We want our clients to rest assured that they are in great hands and that we will be here to support them for the life of the ring. It is our goal to make sure every client walks away with complete confidence in their purchase."
While the Harns have been in business for years, they still admit to feeling that rush of making someone's day. Being a part of such a milestone, like the jewels they provide, never seems to lose its wonder.
"There are no words for the satisfaction and excitement we get from helping a couple find the ring to represent their commitment of a lifetime," said Harn. "It is impossible to choose one favorite part, but we can narrow it down to two: The smile we get from a soon-to-be groom at checkout, knowing with complete confidence that he got the perfect ring and is ready to propose to the love of his life; and the tears of joy that we often see when the future bride comes in for the first time, wearing her new ring, to tell us all about the proposal. We love seeing the engagement photos, seeing them come back in years later with their sweet babies and catching up on all that has happened since we made the ring."
POLLY'S FINE JEWELRY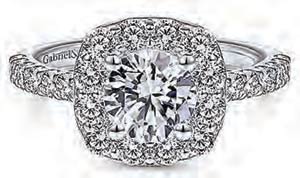 "Today's engagement ring trends are the best of both classics and modern looks," said Lysa Tuten, manager of Mount Pleasant's Polly's Fine Jewelry. "We have a lot of customers looking for the classic diamond solitaire with a twist. Settings in rich 18-caret yellow gold or ultra-feminine rose gold update the classic solitaire. Rings with diamond halos and bands, as well as vintage filigree settings, are still going strong."
With locations in Mount Pleasant, North Charleston and eventually Summerville, this trusted name has built a reputation for being the place "where Charleston gets engaged." Polly's has even had proposals, followed by champagne toasts, happen right inside the store.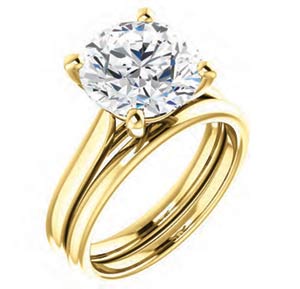 Tuten admitted the key to selecting the perfect ring all comes down to observation.
"Pay attention. What is your girlfriend's style?" said Tuten. "Is she classic or modern? Does she like lots of bling, or does she keep it simple? Check out her social media. Has she made a Pinterest board with engagement ring styles? Ask her bestie. We promise they've talked about it."
Accessible, with a friendly and expert staff, Polly's makes the buying process enjoyable and one of ease.
"Don't be nervous about coming into Polly's clueless," said Tuten. "We are here to help and take out the guesswork. We will walk you through all the details."
By Kalene McCort