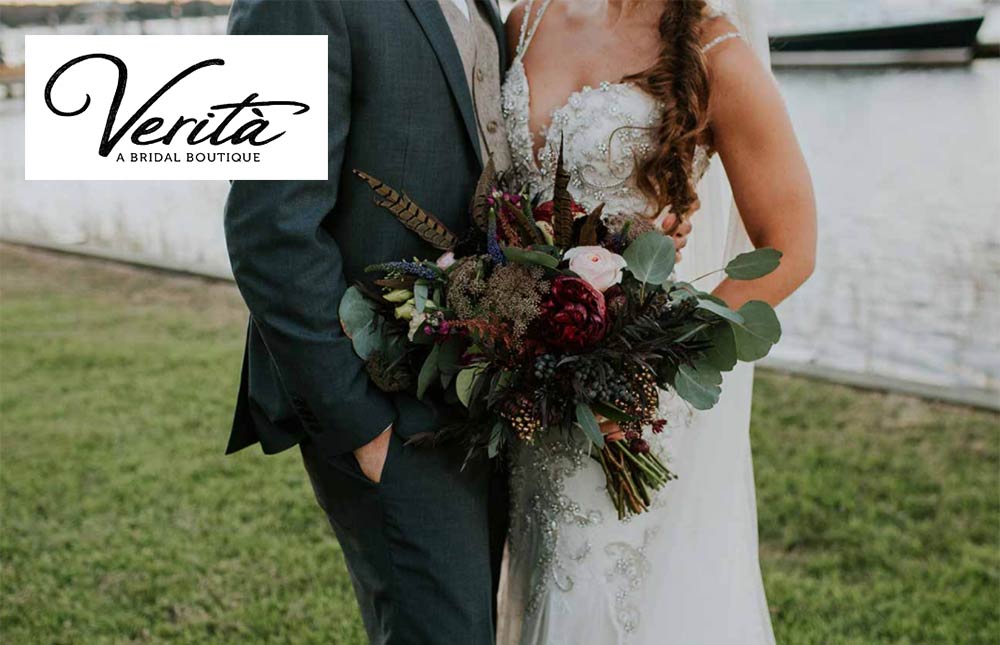 With the holidays and engagement season right around the corner, Verità. A Bridal Boutique located at 320 W. Coleman Boulevard is readying to service their brides.
"I think many newly engaged couples have the mindset that they will wait until after the holidays to initiate their wedding planning," admitted owner Jessica Kiss. However, this is precisely when most women begin their search for the perfect dress, and with their busy season occurring from January to March, Kiss emphasized that Saturdays typically book up weeks in advance. As a result, it's important for brides to schedule early. "I would suggest that if someone prefers a quiet shopping atmosphere, don't wait until the new year to get started," she said.
Moreover, brides should be shopping and deciding on a dress around 10 to 12 months prior to their wedding. "We can certainly work in shorter time frames," advised Kiss, "but dresses take anywhere from four to six months to come in and two to three months are then also needed for alterations."
Verità offers services and gowns otherwise unmatched here in the Lowcountry. Kiss and her staff pride themselves in offering the very best in customer service, with the goal that their brides feel like they're shopping with a friend as opposed to a salesperson. They also provide a one-stop-shop, offering bridesmaids and mothers' dresses, accessories and menswear. Most importantly, they are home to over 150 gorgeous gowns, all of which are exclusive to Verità in South Carolina.
"We truly have something for every bride – from the bohemian to the classic timeless to the glam princesses," Kiss said with a smile. "Our brides tell us all the time that we have the most unique and diverse collection in Charleston."
For more information on Verità, visit bridalshopmtpleasant.com.
By Alyssa DiSalvo